What's the best shampoo for straight hair?
Caring for straight hair should be a breeze if you choose the right shampoo and conditioner because these can spell the difference between great-looking hair and dull tresses. This product review is all about which shampoos and conditioners women with straight locks like you should use. Although if you have relaxed hair, here's a round-up on the best shampoo to use for your chemically treated hair.
While a shampoo's purpose is the removal of sebum or excess oil, dirt, and the build-up of hair products from hair, conditioners protect against dryness, add shine, and detangle it for easy combing. Because straight hair is typically fine and thin, it takes the best shampoo and conditioner for straight hair to be healthy, strong, and shiny.
What is the Best Shampoo for Straight Hair?
Paul Mitchell Tea Tree Lemon Sage Thickening Shampoo and Conditioner is a rare hair care product; it's a two-in-one combo with an aromatic scent of lemon and sage that helps thicken blond hair. Although customer reviews noted that this duo can thicken existing gray hair, users have also said that it thoroughly cleansed their hair without weighing it down.
Paul Mitchell Tea Tree Lemon Sage Thickening Shampoo and Conditioner 1L Combo
Unlike other shampoo and conditioner duos, this one is very affordable. While its lemon and sage scent is never cloying, it lingers on hair, and doesn't dry it out. This dual combination helps detangle and hydrate hair while increasing its volume with its body-building formulation. If you want a professional salon-quality shampoo and conditioner for your hair, Paul Mitchell is perfect for you.
But for women with thin, salon-straightened, and colored hair, Pureology Pure Volume Shampoo is the best option. It provides long-lasting hair volume that eliminates oil build-up as well as other impurities at the hair roots which weigh down hair. It thoroughly cleanses scalp while protecting hair fibers that have weakened due to color treatment, blow-drying, and the like.
Pureology Pure Volume Shampoo – Available in 8.5 oz and 33.8 oz. bottles
It adds body to thin hair by lifting each root and thickening each strand to its end. Pure Volume locks in moisture, reduces breakage, and repairs damage of hair strands by strengthening hair fibers. The shampoo has conditioning agents that lock in softness and help reduce tangling. Its exclusive ANTIFADE COMPLEX® technology provides optimum hair color retention and vibrancy.
Straight is the exact opposite of frizzy when it comes to hair, meaning the former goes limp when you sweat or when it's humid, losing both body and waves or curls. Lightweight shampoos and conditioners do the trick to pump back volume into your hair. Straight has three types: fine and thin, coarse, and medium with a lot of body to it.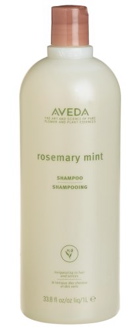 Fine and thin straight hair tends to lay naturally flat on your head and will be naturally oily. Try using Aveda Rosemary Mint Shampoo to add body to your hair without stripping it of its natural oils and to eliminate static. The peppermint and rosemary in this shampoo cleanses your scalp and energizes hair while protecting it from environmental hazards.
Aveda Rosemary Mint Shampoo in 33.8-ounce bottle
You can use the same Aveda variant if you hair is medium straight with a lot of body as well. If your hair has been chemically treated with color, use Amplify by Matrix-Color XL Shampoo to add volume and moisture. With a patented formula to help increase not only hair thickness but diameter, Amplify gives straight hair body and shine plus filters against UV rays for color-treated hair.
Best Shampoo for Thick Straight Hair
If you have straight hair with thick strands, don't split or break easily, and are coarse in texture, your best bet for a shampoo is the Joico Silk Result Smoothing Shampoo for Thick/Coarse Hair with its Silk System that synergistically combines silk amino acids, silk surfactant, and natural silk silicone to gently polish and cleanse thick/coarse hair.
Joico Silk Result Smoothing Shampoo for Thich/Coarse Hair – 10.1 ounce
This shampoo contains a proprietary blend of quadramine complex, formulated with positively-charged proteins that have low molecular size and weight. The amino acids used in this shampoo adhere quickly to protect and reconstruct hair from its cuticle to its cortex. It not only cleanses and moisturizes thick straight hair, but it also leaves it manageable, silkier, and frizz-resistant.
You can use Kanechom argan shampoo and conditioner for your thick or coarse hair and also if it has been damaged. Both are infused with Moroccan argan oil and added keratin, the shampoo and work deeply to restore hair's softness and shine. Just because your hair is thick doesn't mean it is immune to damage which may be caused by excessive blow-drying or hair coloring.
Kanechom Argan shampoo and conditioner plus leave-in (Value Set)
Most thick hair is visibly dry and rough to the touch. Kanechom shampoo and conditioner work together to prevent dryness by repairing damaged hair follicles with its Omega-3 and Omega-9 fatty oils. Both shampoo and conditioner tame frizz and static that make hair tangle and unmanageable to restore the hair's smoothness, shine, and silkiness.
Redken All Soft Shampoo is worth trying if you have thick and/or coarse hair. With its Interlock Protein Network (IPN) technology, this shampoo can wash way all of the impurities, build-up of substances from the use of hair products, and environmental pollution but leaves your hair shiny, soft, and manageable.
Redken's exclusive formulation of Silk-Luxe Complex and Interbond Conditioning System targets dryness to provide sleek-looking hair that's smooth and soft.
All these shampoos mentioned above are great for straight locks, but if you're looking for one that helps create volume, then this article would help.